The Polsinello Team
Whether you're buying or selling property in the GTA, the Polsinello Team of experts offer next-level service Guaranteed.

The Polsinello Team is more than just the new kid on the block. We're the next big thing in real estate. We're intentionally and intelligently built to be better than what's come before. We're dedicated to the people we serve, the communities we sell and the environment in which we live.

Our smart agents are the next generation of real estate pros for modern clients, mixing start-up energy with stellar service and highly specialized knowledge of particular architectural styles and area neighbourhoods.

Our next-level digital platform and marketing strategies are programmed to outperform and outsell in today's (and tomorrow's) market. Whether you're looking for a downtown loft, a beach cottage or a kid-friendly subdivision, our passion for people, places and properties make us work harder…and we'd love to be the next - and best - call you make when it comes to real estate.
Award Winning Real Estate Agents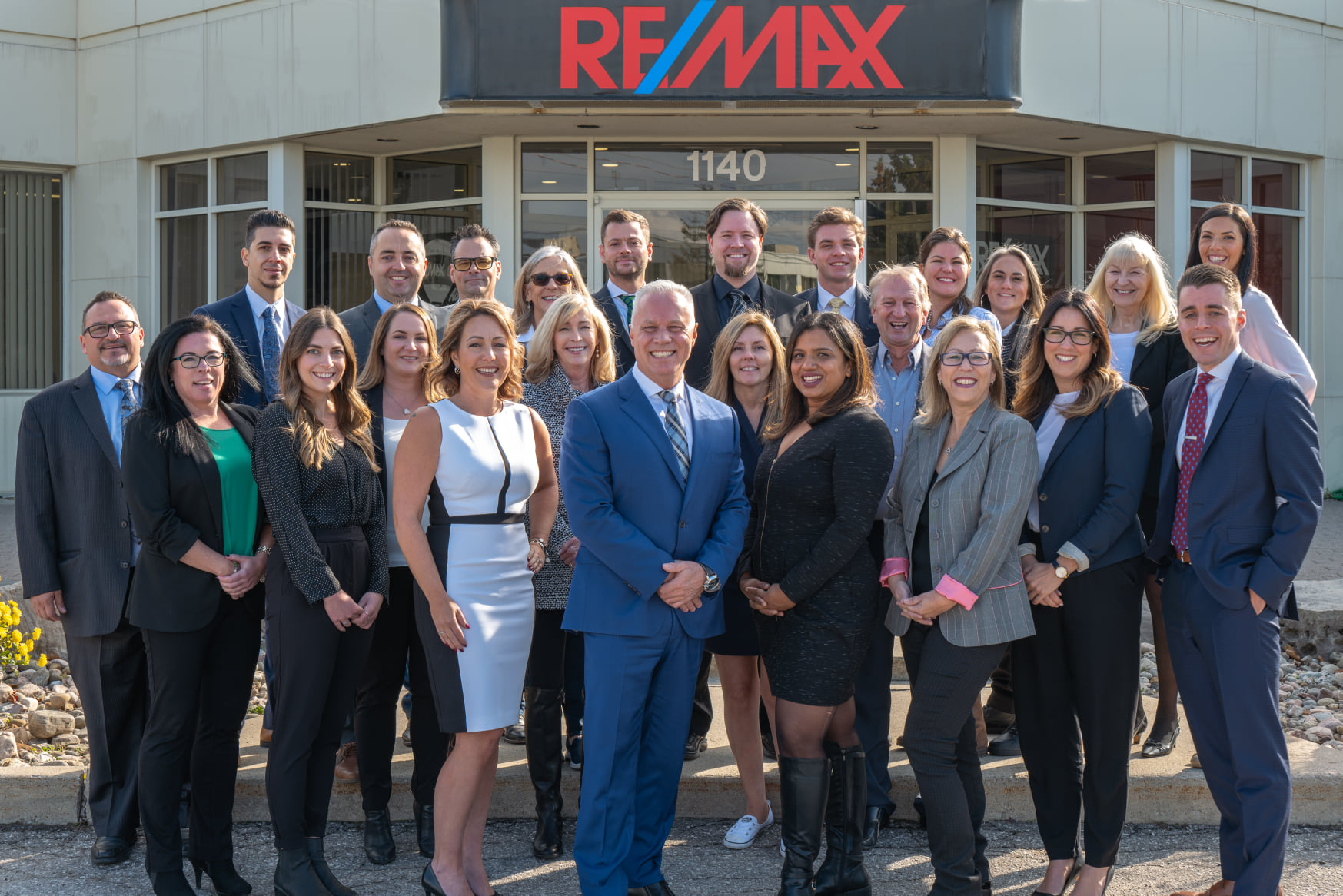 Be Served Not Sold!
Our commitment to continuous growth has allowed Frank and Brandon Polsinello to help thousands of clients achieve their goals. Team Polsinello has lead all Realtors in performance for several years and has achieved the top award level with the RE/MAX Worldwide TOP 100 being ranked as one of the most successful real estate teams worldwide year after year.
Frank & Brandon Polsinello's Recent Awards
RE/MAX #1 Top 30 Under 30
#1 RE/MAX Team in York & Simcoe Region for Production - 2019
#1 RE/MAX Team in York & Simcoe Region for Closed Transactions - 2019
#1 RE/MAX Diamond Award - 2019
#18 RE/MAX Team in Canada - 2019
TOP 100 RE/MAX Team in the World - Every Year
RE/MAX Circle Of Legends Award
RE/MAX Hall Of Fame Award
Real Estate Professional Magazine's Top 100 Team's in Canada
#1 Team at RE/MAX Realtron for Production in 2019, 2018, 2017, 2016, 2015
RE/MAX Chairman's Club Award
RE/MAX Diamond Club Team Award
RE/MAX Hall of Fame
RE/MAX Platinum Award
Team Polsinello has a tremendous drive for achievement and the team's agents are always enhancing their skills and education. Frank & Brandon have an aptitude for applying the latest technology to his work in real estate, and passes that tech-savvy nature onto the rest of the team. Technology allows Team Polsinello to serve clients more effectively and gives a clear advantage when it comes to locating and marketing homes.
What You Get With Team Polsinello:
24-hour Internet notifications as soon as properties that meet your needs enter the market
Full access to listings on the All Real Estate Board MLS® System, and Just Listed properties
24-hour support in your home search through my dedicated office staff
Full benefit of our understanding of the Great Toronto Area housing market, the current trends and market conditions
Access to sophisticated marketing techniques and search technologies
Good lines of communication, whether it be in person, via email, text or on the phone
Objective advice and information
Strong negotiation skills
MEET FRANK POLSINELLO:

A legend in Canadian Real Estate, Frank Polsinello holds a position at the very top of the industry. Frank is renowned among colleagues, clients and media alike for his expertise, and integrity.

With over thirty years of real estate experience, Frank faithfully serves his clientele in the markets of York, Simcoe and Durham regions.

Having facilitated more than 4000 real estate transactions, Frank is both nationally and internationally recognized for his sales achievements and has a reputation as one of the most trusted and admired agents in the Toronto real estate market. When you choose to work with Frank, you can count on nothing less than an executive staff of seasoned professionals with an intimate knowledge of the GTA real estate markets.

Frank believes that in order to succeed in the long run, there are some things you cannot compromise. Genuine care, attention to detail, market expertise, innovative marketing strategies and above all, a mastery of the art of negotiation. This combination of foundational strengths and constant innovation has led Frank to achieve a long list of accolades.

He has been named to RE/MAX's Top 100 Agents Worldwide time and time again. In the last decade, and he's one of a small elite few to hold the company's Circle of Legends Award, which has been awarded to very few agents in the network's 128,000 plus.

Frank is proud of his long list of accomplishments, but is quick to point out he's got both feet on the ground. "I don't mean to brag, but I'm a very humble guy," he jokes. "Seriously, my team and I strive to be reachable, present, empathetic, and brutally honest. It's about the client's best interests.

In fact, quite often our best value is to talk buyers and sellers out of deals that won't be beneficial for them." Asked what keeps him fresh on the job every day, Frank says he simply enjoys the day to day challenges. "I like meeting new people, I value long-term relationships, and there is never a dull moment as this business helps me bring my love of people and architecture together beautifully.

MEET BRANDON POLSINELLO:
Brandon grew up around all things real estate. The second of four and born into a legacy of excellence in the business, joining his father Frank's business seemed like a natural choice for Brandon when it was time to advance his career.

Brandon believes in the good old fashioned values of hard work, good ethics and being genuine no matter what the situation. "In every circumstance, whether I am buying or selling for my client, I think about protecting their best interest.

While negotiating the best prices, I pay close attention to the legal implications so that I ensure that my clients are protected and fully serviced." Though Brandon has earned many awards and accolades including the Diamond Club, RE/MAX Hall of Fame, and was named one of REMAX's Top 30 Under 30, he measures his success through the happiness of the clients he serves.

Brandon serves in the role of Vice President at the Polsinello Team where he works alongside Frank setting strategic direction of the company as well as growing and developing his own sales career. Brandon has a been recognized nationally being featured in articles in Real Estate Marketing Magazine and has also been featured as one of Real Estate Professional Magazines Top Young Guns In Canada and as one of Canada's Top 200 Agents Nationwide.

When Brandon is not buying or selling real estate, he can be found spending quality time with his fiancé travelling and checking out the newest restaurants.